Assistive technology (AT) implementation can often be overlooked once teams have determined the best AT support or device to meet a student's learning needs. This page includes links to lesson activities, plans and demonstrations of evidence-based practices of AT implementations. The QIAT consortium provides many resources regarding implementation to help special education professionals plan and implement AT. The indicators for AT implementation are listed below with some evidence of each indicator described to help teams plan AT implementation. Additionally, the QIAT resource bank includes lesson plans and templates to help teams get started.
The QIAT, Quality Indicators for Assistive Technology, includes seven indicators for AT implementation. On the QIAT website, educational teams can access rubrics to use to evaluate implementation, assessment, professional development, and many more. See QIAT Indicator Rubrics here.
The QIAT suggests these indicators must be present for a quality assistive technology implementation:
1. AT implementation proceeds according to a collaboratively developed plan.
2. AT is integrated into the curriculum and daily activities of the student across environments.
3. Persons supporting the student across all environments in which the AT is expected to be used share responsibility for implementation of the plan.
4. Persons supporting the student provide opportunities for the student to use a variety of strategies–including AT–and to learn which strategies are most effective for particular circumstances and tasks.
5. Training for the student, family and staff is an integral part of implementation.
6. AT implementation is initially based on assessment data and is adjusted based on performance data.
7. AT implementation includes management and maintenance of equipment and materials.
In each area, the QIAT indicator matrix lists evidence that these criteria have been met in an AT implementation. When looking at the indicators, plans that have shared responsibility for AT, include parent collaboration, infuse AT throughout the school day, and plan for ongoing staff, student and family training are on the road to effective AT implementations.
Here are a few resources to help support implementation in classrooms:

The POWER:AAC modules are intended to build the capacity of school personnel to improve communication skills and provide flexible, generative vocabulary for students who need or use AAC.
Sarah Orman & Sara Clark
As cameras and other recording devices increasingly find their way into the public school classroom, legal disputes about this issue are also on the rise. This paper reviews the topics of student privacy and technology for a look at applicable federal law , an examination of state law trends (including laws requiring video cameras in special education classrooms), practical tips for advising schools in this area, and an expected ruling from the 1st Circuit.
Developed by Paul Visvader and the BVSD Assistive Technology Team
Developed by the Center on Technology and Disability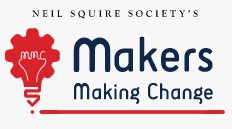 Offers a platform for makers (engineers, hobbyists, students, corporations, etc.) to volunteer their time to make an access solution from their projects library. People with disabilities, their family members, or disability professionals can request a project that they feel will help address a person's barriers. The website features low cost projects, made and submitted by Makers who care.

The DLM has many rich instructional resources to help special education teams plan and implement communication, literacy and math instruction for students with complex communication needs and/or multiple disabilities.
This tool is designed to assist in literacy education for students with CVI. It is being developed under the guidance of Dr. Christine Roman-Lantzy.